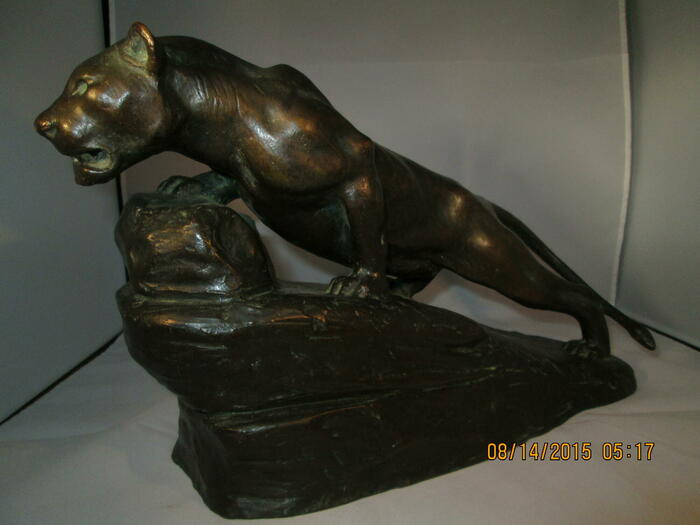 Bronze
Bronze Panther
Eugene Morahan (American, 1869-1949).
Born in Brooklyn, New York Morahan studied with
Augustus Saint Gaudens and at The Art Students
League in NYC. He lived in Santa Monica, California
from 1930 until his death and exhibited in Los Angeles
and Santa Monica as well as in Brooklyn. Inscribed
signature on back of base. ca. 1919, ht. 7.75", lg. 13".
SOLD